March 23rd, 2012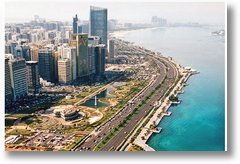 The season of Book Fairs has arrived! Last week Bologna Children's Book Fair, where record numbers were expected. This week we have Abu Dhabi, in the United Arab Emirates.
What an incredible place to visit.
On the edge of the Arabian Gulf and peninsula Abu Dhabi is a cosmopolitan city, with a modern outlook and a long cultural history. There are beaches, souks, parks, museums and galleries.
The Abu Dhabi International Book Fair is in its 22nd year and the country for focus this year is the UK.
There's much happening and a strong emphasis on children's literacy and education. From the Tales of Arabia to modern stories, from ezone to illustrators corner we are looking forward to keeping in touch through the blog.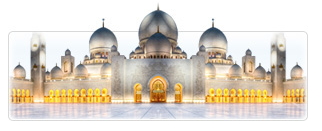 At the centre of several major places in the world and a travel hub for transworld flights the Book Fair is an easy place to get to. Abu Dhabi International Book Fair – a must for keen book enthusiasts and travellers.
Sheikh Zayed Grand Mosque
Sue Martin
Dolphin Books – the best in children's books always on line
test Filed under
Book events, Dolphinbooksellers
| Tags:
Abu Dhabi International Book Fair
,
Bologna Children's Book Fair
,
dolphin booksellers
|
Comment (0)