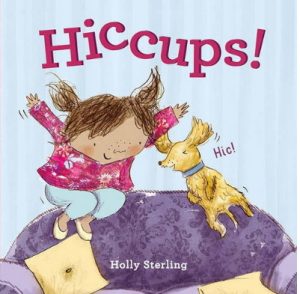 Hiccups by Holly Sterling is now out as a paperback from Frances Lincoln Children's Books.
'Hic!' Ruby's puppy Oscar can't stop hiccupping! She tries all sorts of things to cure them, from dancing to jumping.
A really fun story guaranteed to appeal to all children, as hiccups is just one of those things that are unexplainable, uncontrollable and unexpected!
The illustrations are delightful and make this a really good book for reading aloud or for young children to explore on their own, and make up their own words to the pictures.
We are really pleased to see this book out in paperback, making it accessible for more children.. You can buy direct from us through the link above.


Recommended for children and good for ages from 18 months to 5 years.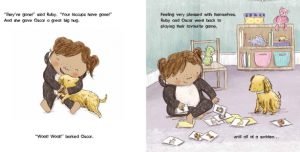 Sue Martin
p.s...the hiccups did stop!

Dolphinbooksellers.co.uk is part of
SmithMartin LLP
A retail resource for the best children's books, entry point into our children's and community library procurement and supply service. Offering a miscellany of news and featured authors for all our readers, whatever their age.